Whether you're a minimalist, a "just in case" maximalist, or a "panic packer" (i.e. textbook procrastinator), we have the keys to help you pack the perfect suitcase!
Let's Start with the Basics: Make a List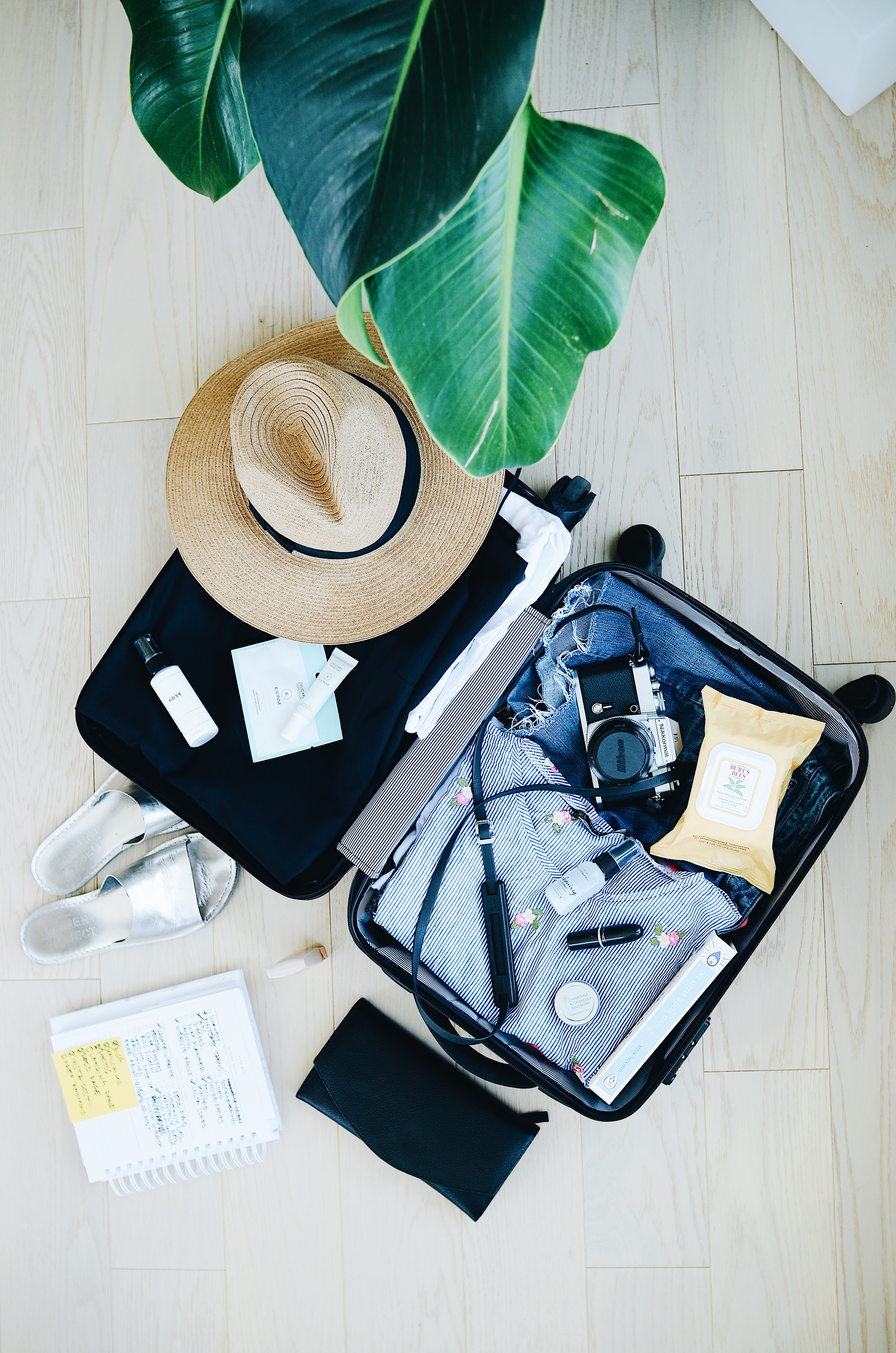 It sounds elementary, but it will save you from scrambling at the last minute! A few days before you take off, keep a running list that includes everything, from big items (like socks and underwear) to small articles like medication and chargers. If you're limited on time or you just don't feel like doing all of that, download a pre-made checklist online here.
Photo by STIL on Unsplash
Next Step is Grouping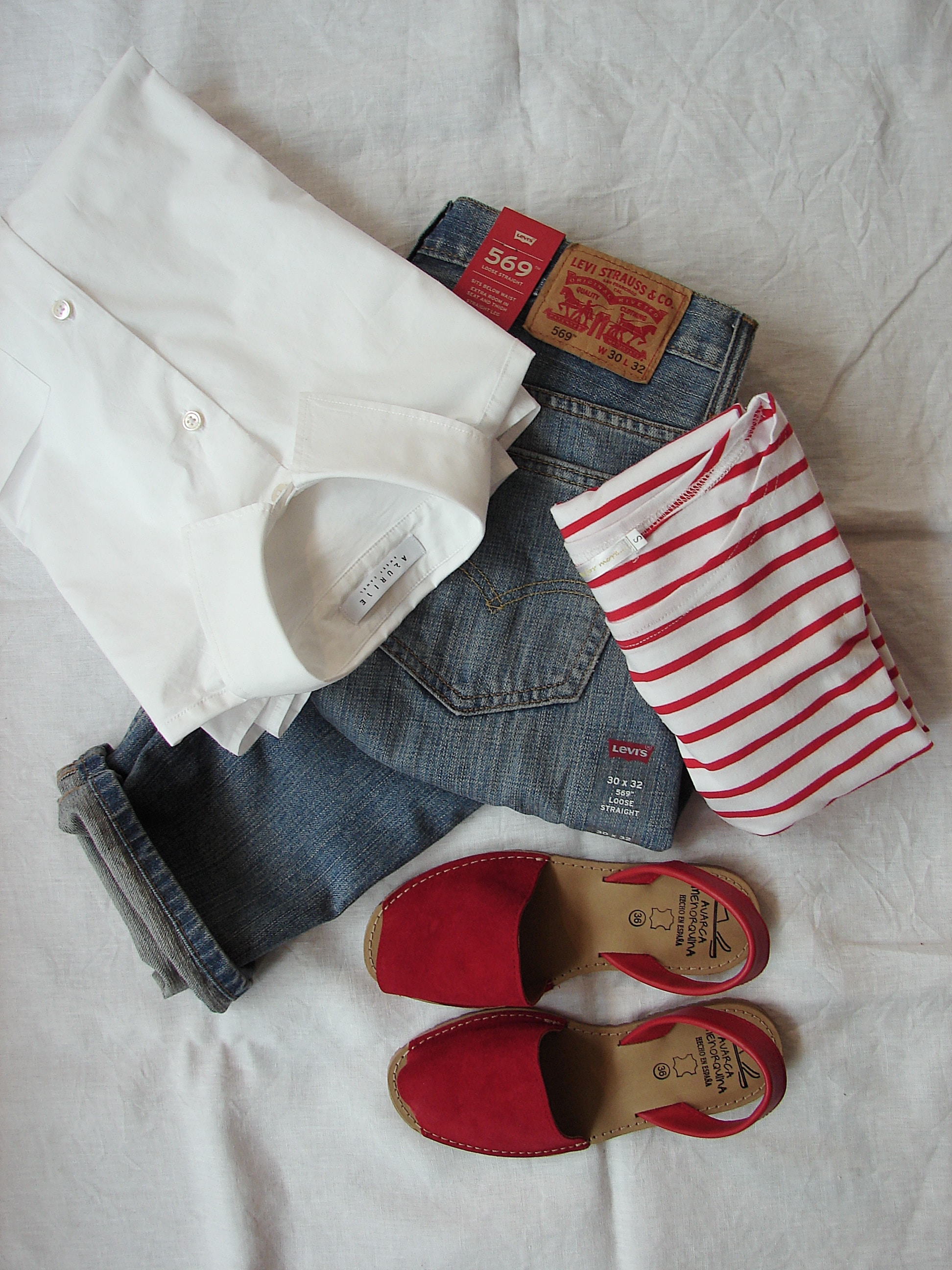 Lay outfits on your bed before packing them into your suitcase. Grouping items on your bed helps to see what items don't match and easily identify which pair of pants can be worn with multiple tops or require shoes you didn't already pack! This helps eliminate items that are not versatile and can visually show you which items to pack first, start with the bulkiest items and then place lightweight items in the gaps around them to form a sturdy base layer.
Photo by Junko Nakase on Unsplash

The Most Important Takeaway: Save Space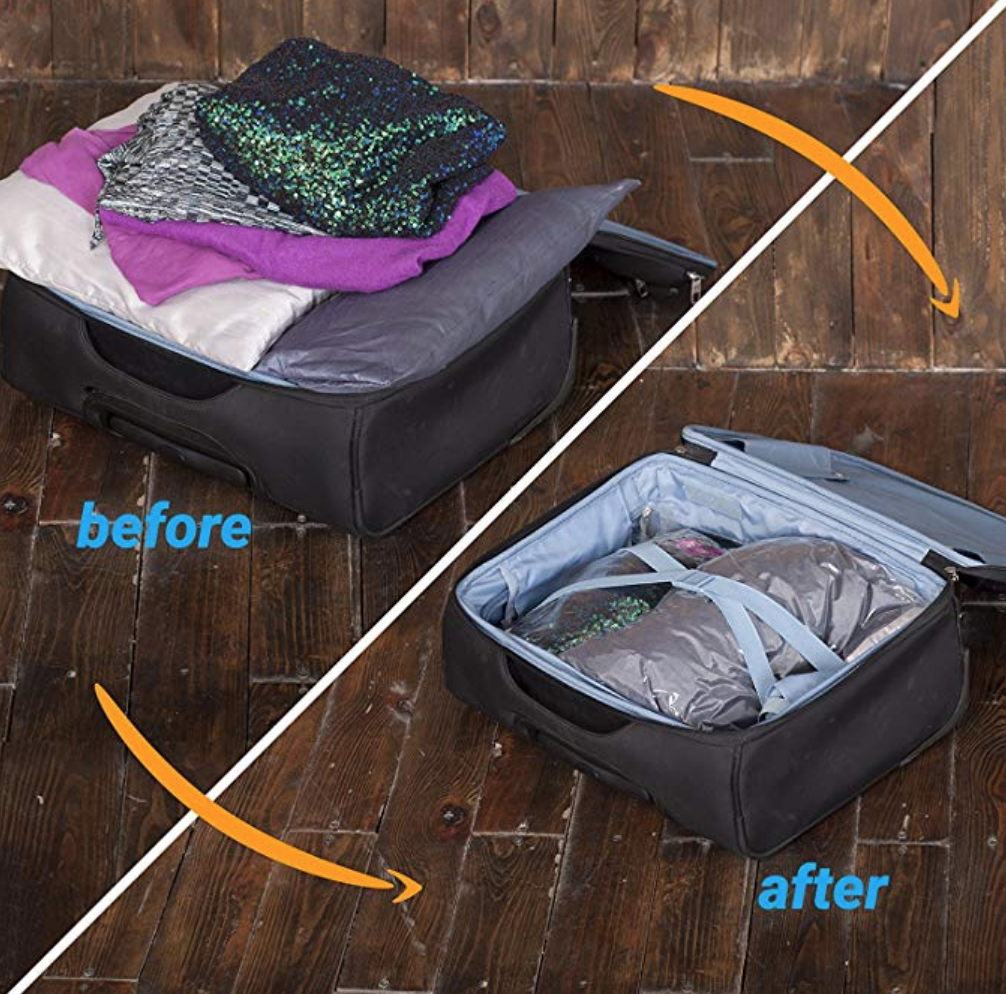 You can save a lot of space with minimal effort just by applying the rolling method to your clothes. Plus, it will help you avoid the classic "living out of a suitcase" tourist trap.
If you need even more room, condense your clothes using compression bags and roll the bag. For extra special attire, you can roll your clothes with sheets of tissue paper or place a sheet of tissue paper between folded shirts helps to minimize the friction that causes wrinkles.
Photo from Amazon
Avoid "Worst Case Scenario" Packing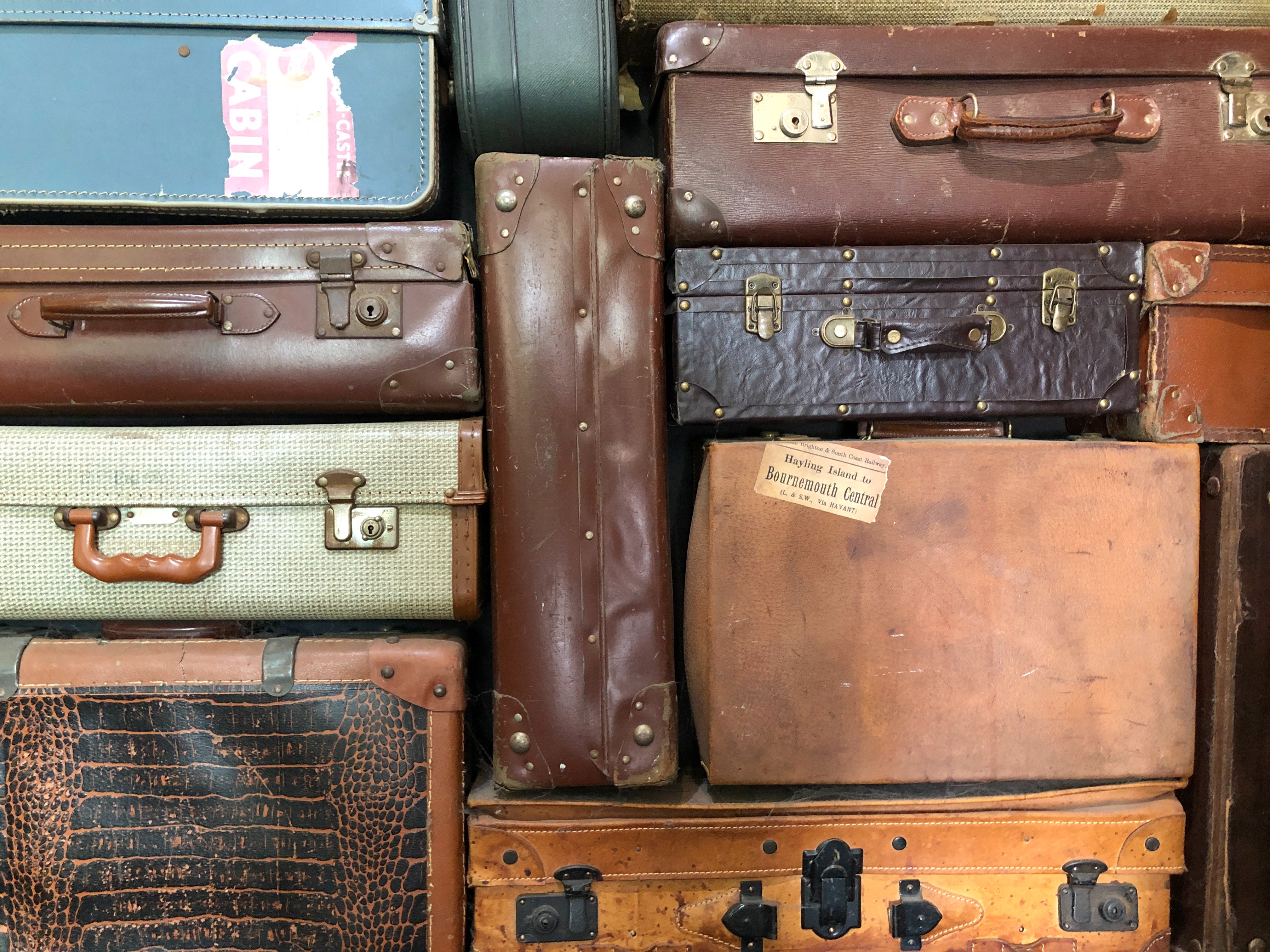 This bad habit can make your holiday a headache when you're lugging around three suitcases to every hotel. A safe bet is to bring one item for each niche need (i.e. one raincoat, one book, one pair of tennis shoes). Let's be real, you probably won't use that extra pair of heels. And if you do end up needing something, you can grab it when you get there anyways! We all know we will inevitably buy something on a trip, and you want to make sure you have enough space in your suitcase to bring it home!
Photo by Nick Fewings on Unsplash
Smell Fresh and Clean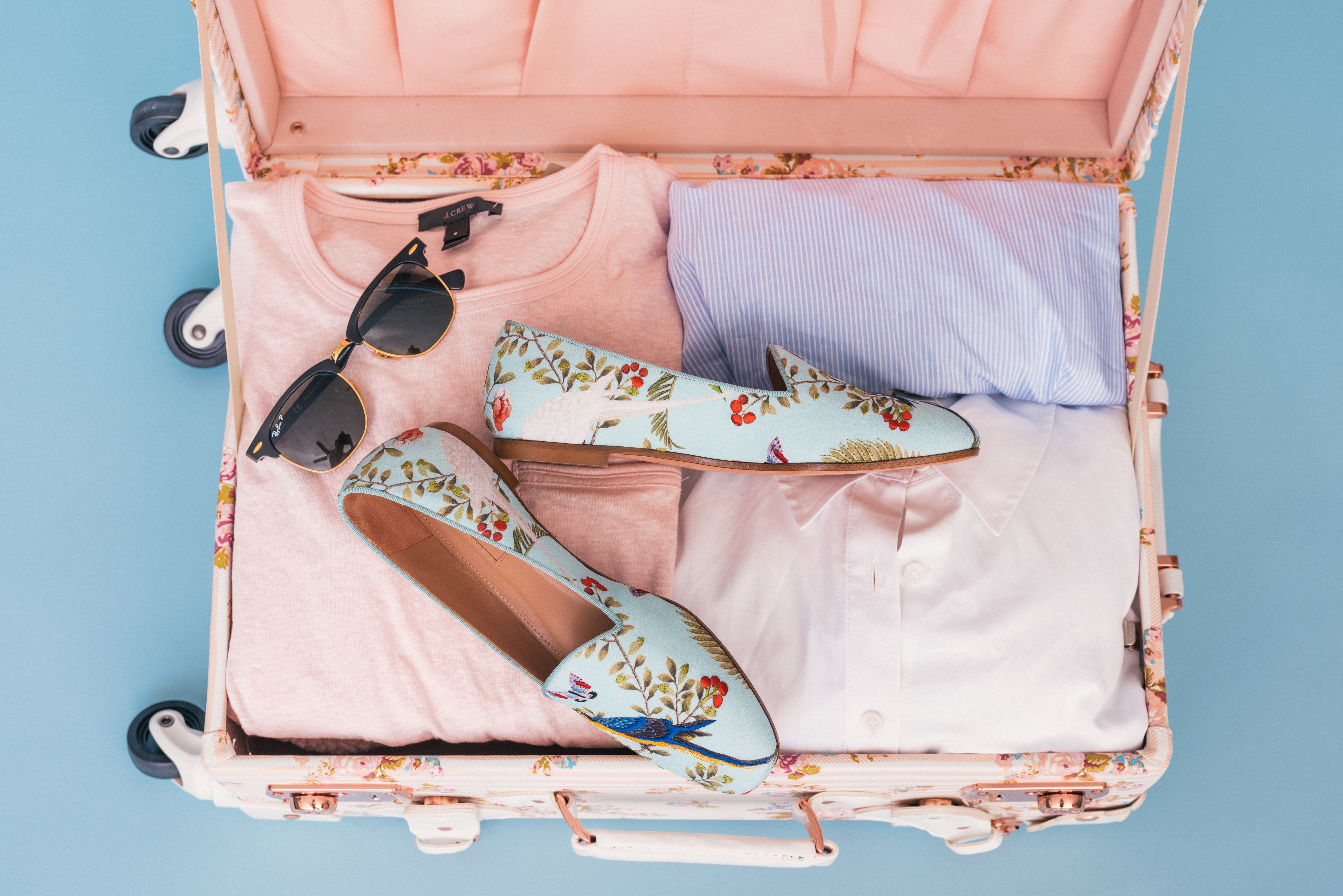 Packing dryer sheets with your clothes can help avoid any bad odors that can inevitably happen when packing shoes with your clothes.
Photo by Arnel Hasanovic on Unsplash
Love Shopping? Plan to Shop!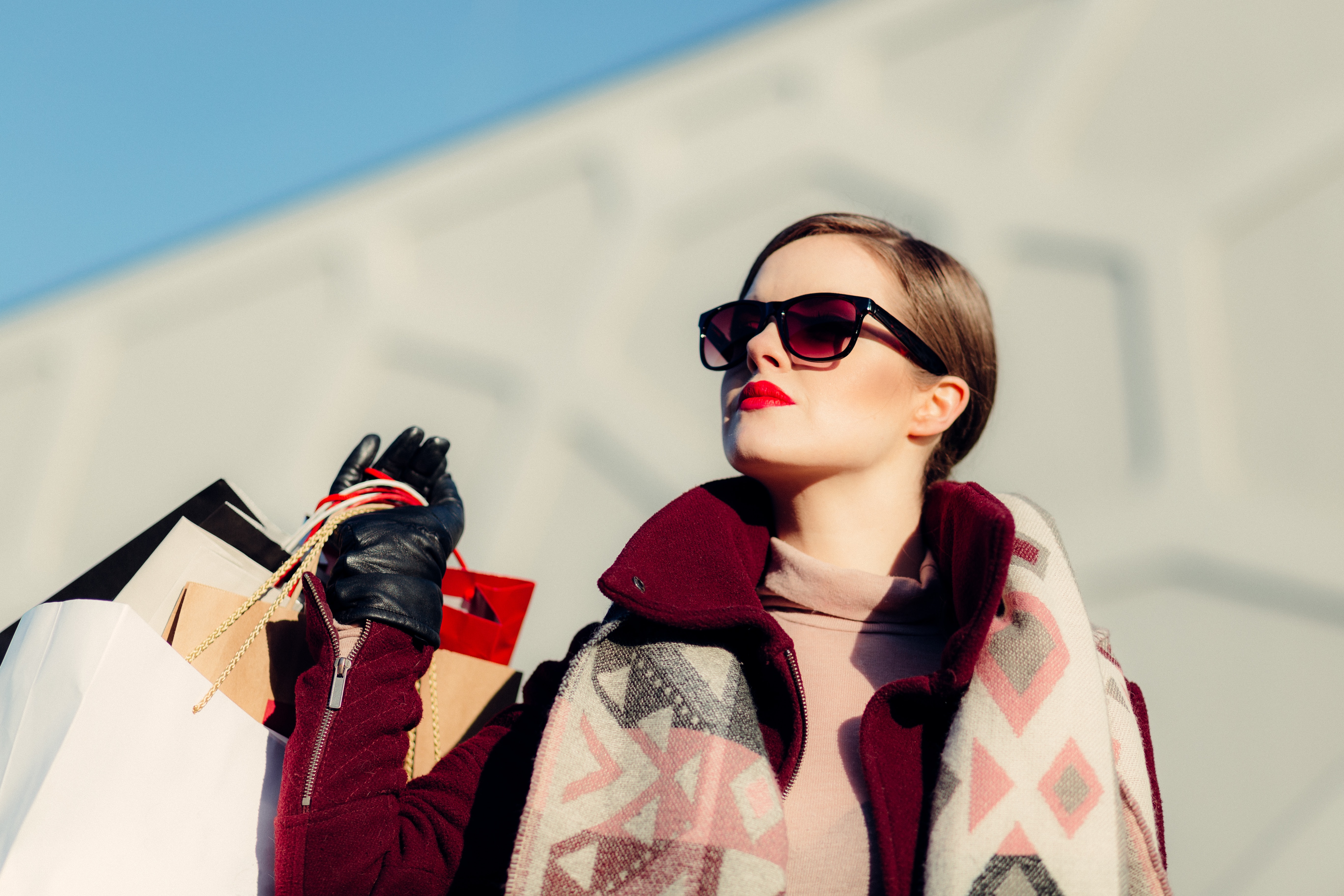 Bring an extra duffle bag that folds up tight, so you have an extra bag for the way home.
Photo by freestocks.org on Unsplash

Above All: Enjoy Yourself!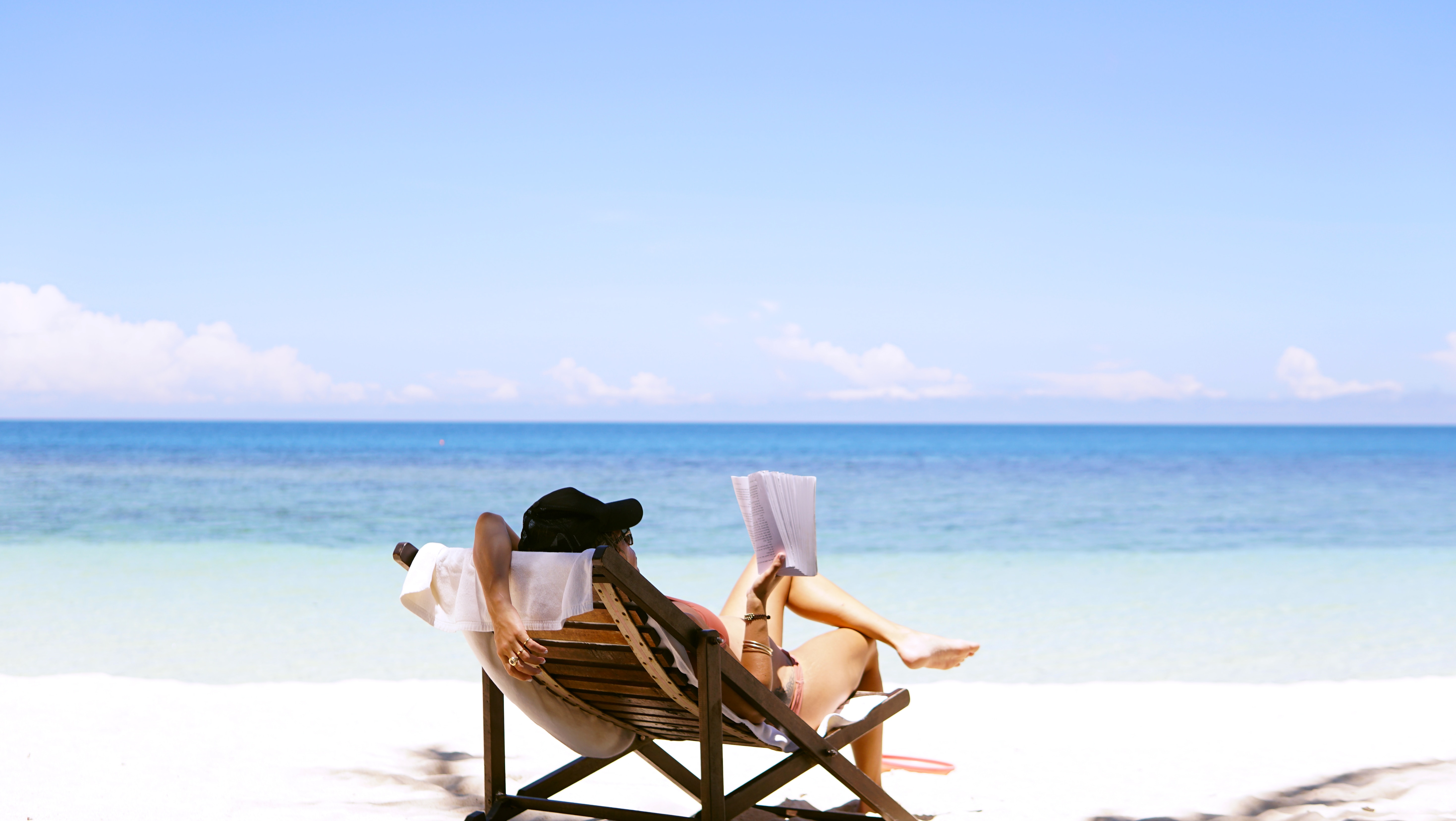 It's easy to get wrapped up in the planning and scheduling that you don't give yourself a much-needed breather. You worked hard for this vacation, so try to make the packing experience more fun with your favorite playlist to get you in vacation-mode or a fun *edible* reward for packing way ahead of time.
Photo by Chen Zo on Unsplash
From all of us at 1600 VINE, safe travels!